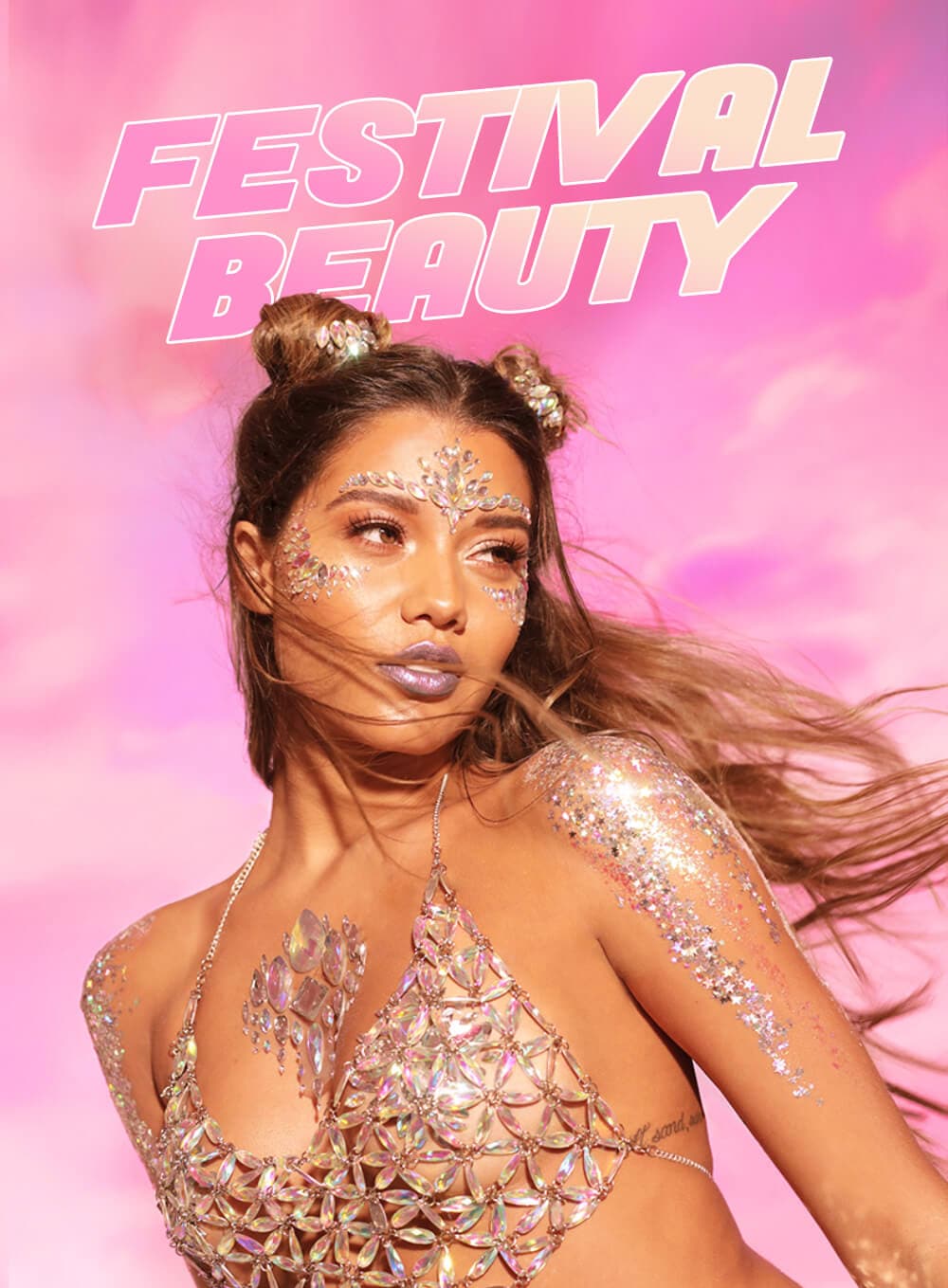 Festival Beauty 101
Festival season means there's no such thing as less is more when it comes to your outfit and your glam. Take your festival look up another level with the OTT beauty looks to try out this season. Go hard for all that glitters with the statement makeup looks to stand out from the masses, or amp up the volume with colour pops to light up the night in. Do festival dressing the right way with summer with the beauty looks to get playful with. There's no time for keeping it low-key and fuss-free here.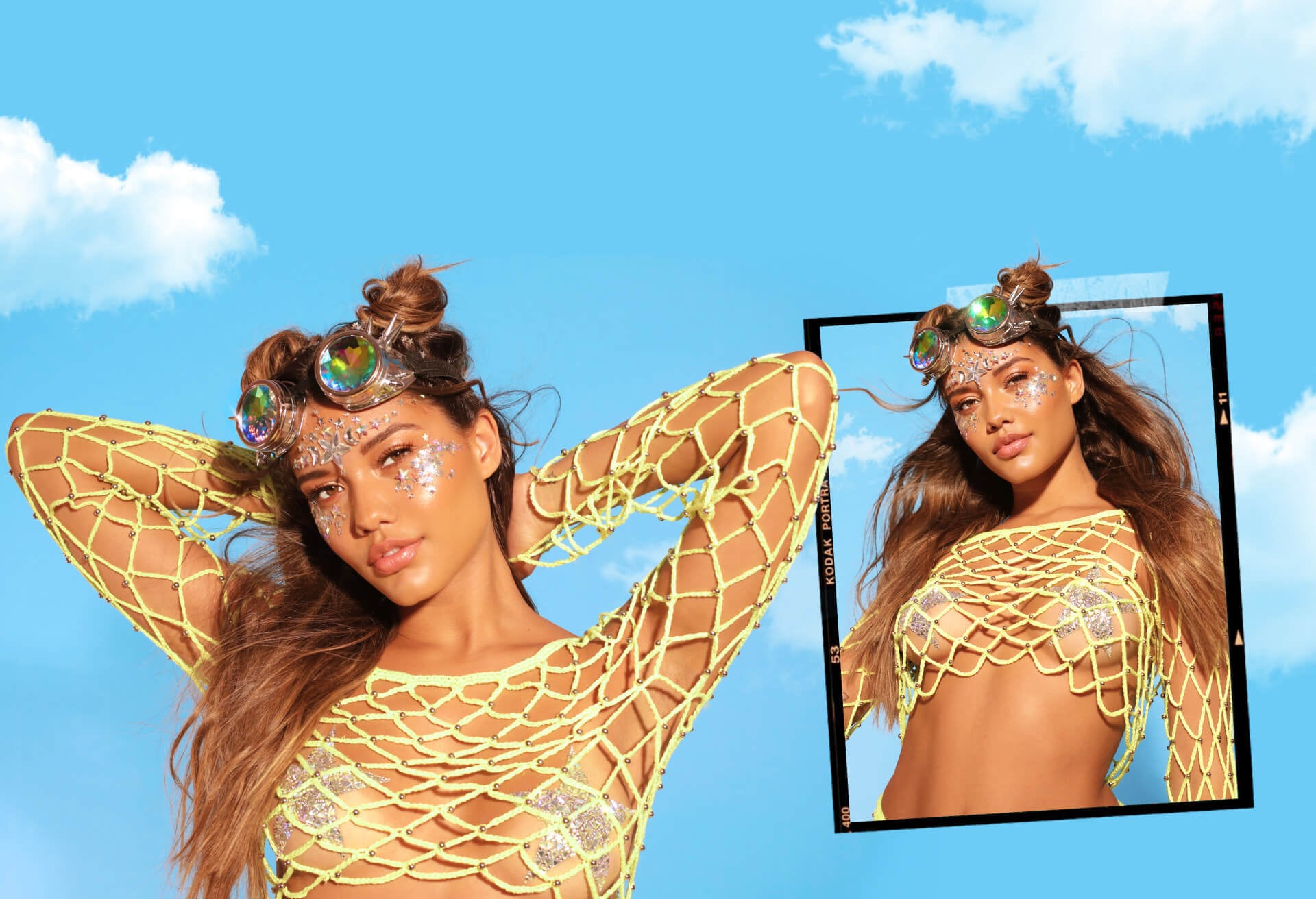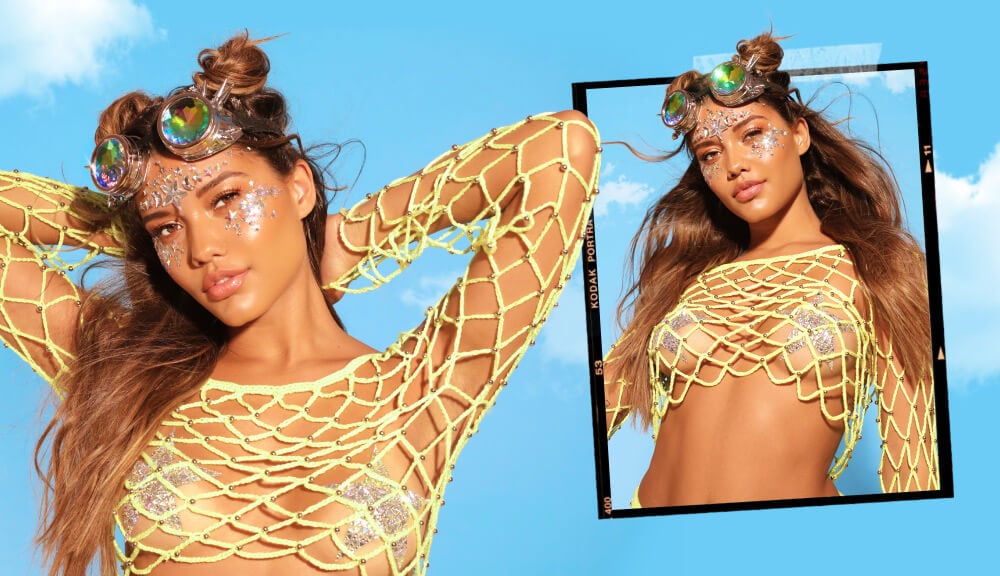 Starry Eyed
Give them stars in their eyes with galaxy-inspired face gems and chunky silver glitter. Keep skin dewy and fresh with a natural glow and neutral eyes so you can let gems take centre stage. Finish your look with body jewels that'll show off your best assets and leave everybody wanting more.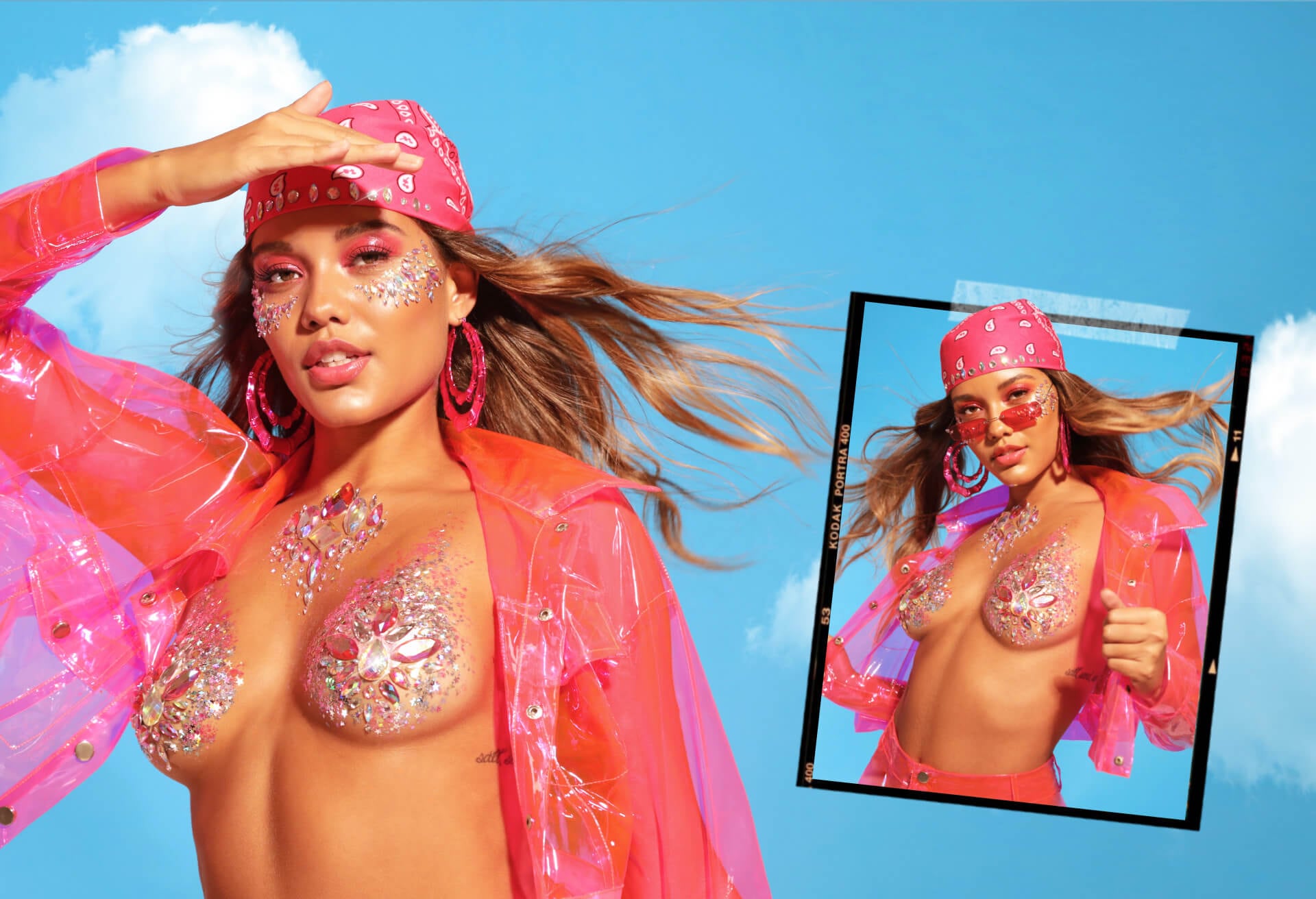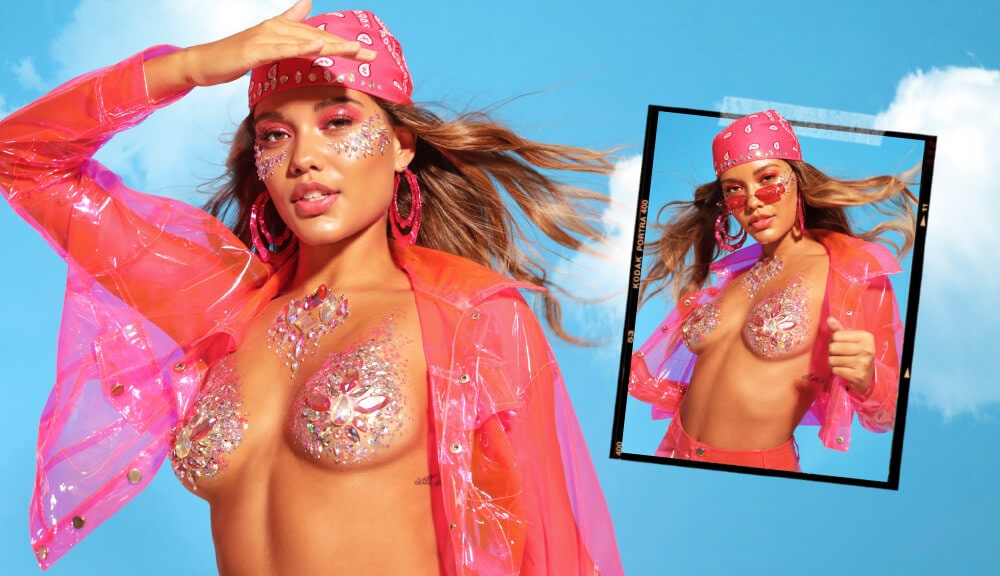 BRIGHT N BOUJEE
Look pretty in pink, iridescent pink that is. Pair the ultimate 'my lips but better' nudey-pink with eye-catching body gems that'll have people talking for all the right reasons. Finish off your look with a pop of colour on the lids and a sprinkle of cosmetic glitter to adorn your decorated décolletage.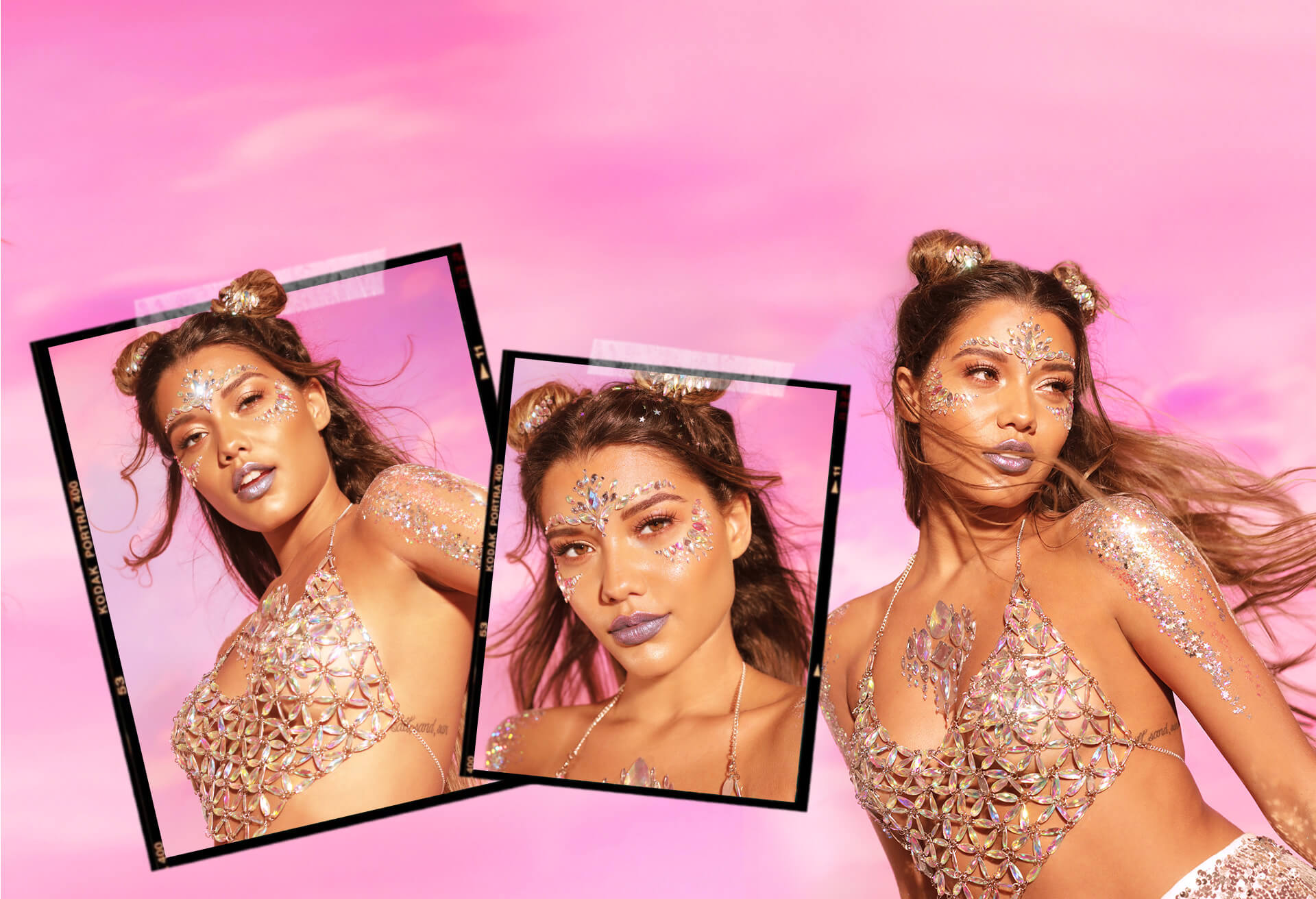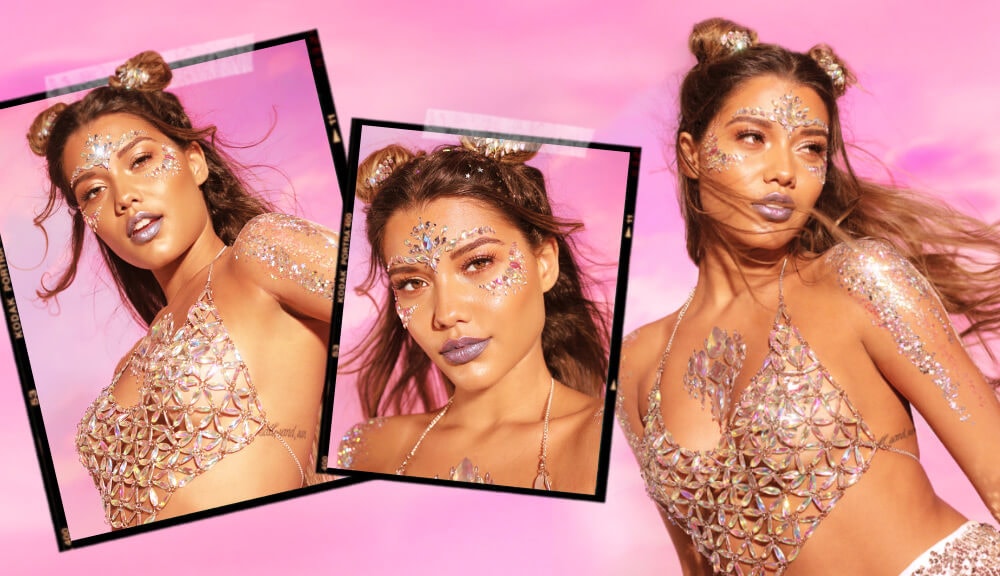 HIGH SHININ
Eye-catching body gems and colour-shifting holo tones are the key to nailing this look. Amp up the editorial vibes with dewy, wet-look skin and decorate your always-trusty festival space buns with glitter. Don't forget to finish your look with a mauve lip topped with iridescent sparkles.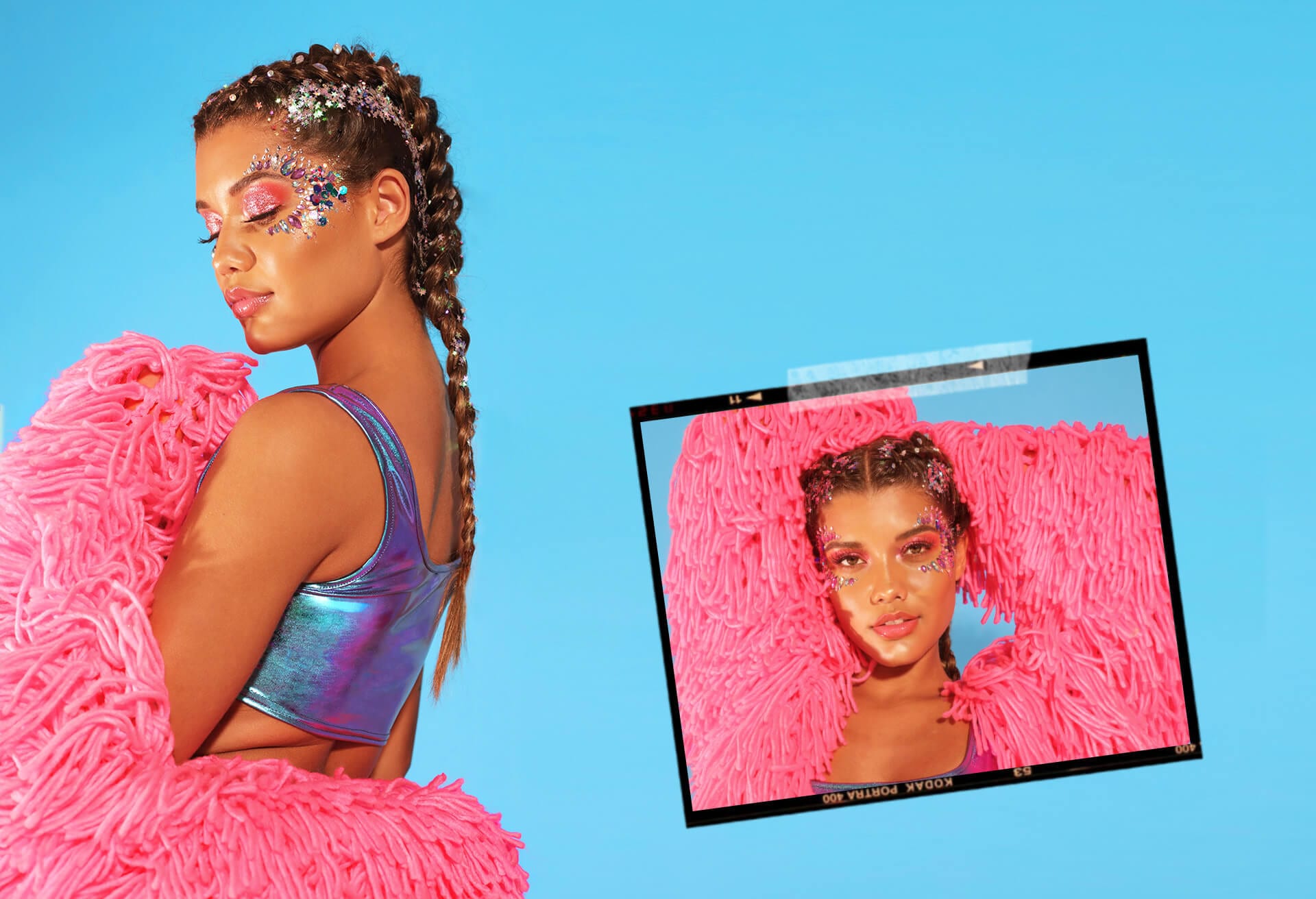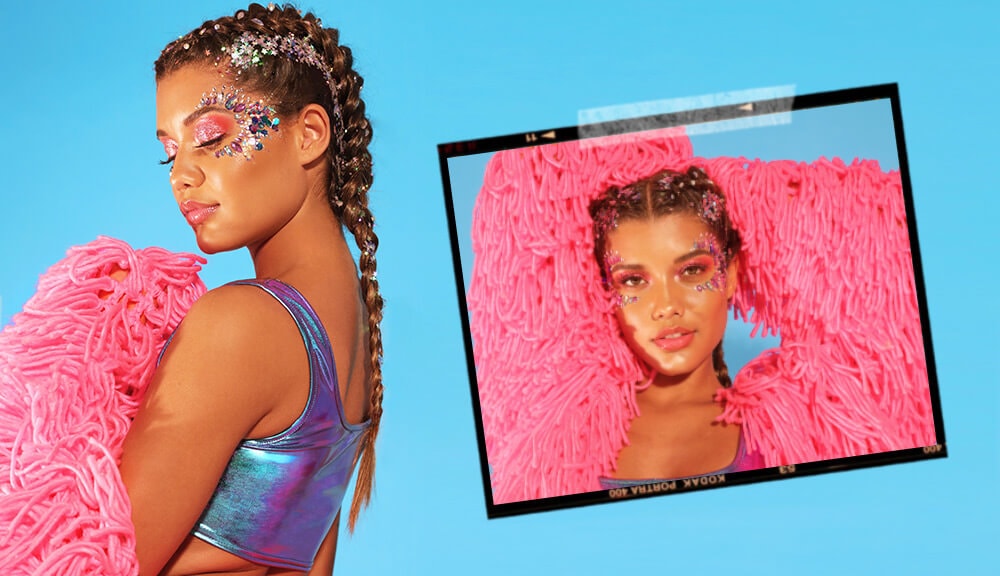 DISCO DREAM
Take centre stage this festival season with a look that's perfect for pairing with bright pops of colour. Adorn no-fuss French braids with chunky glitter and frame your face with gems in rainbow-tones. A bright eye is necessary for this look and can be achieved easily with a pop of pink in the crease and sparkly lids.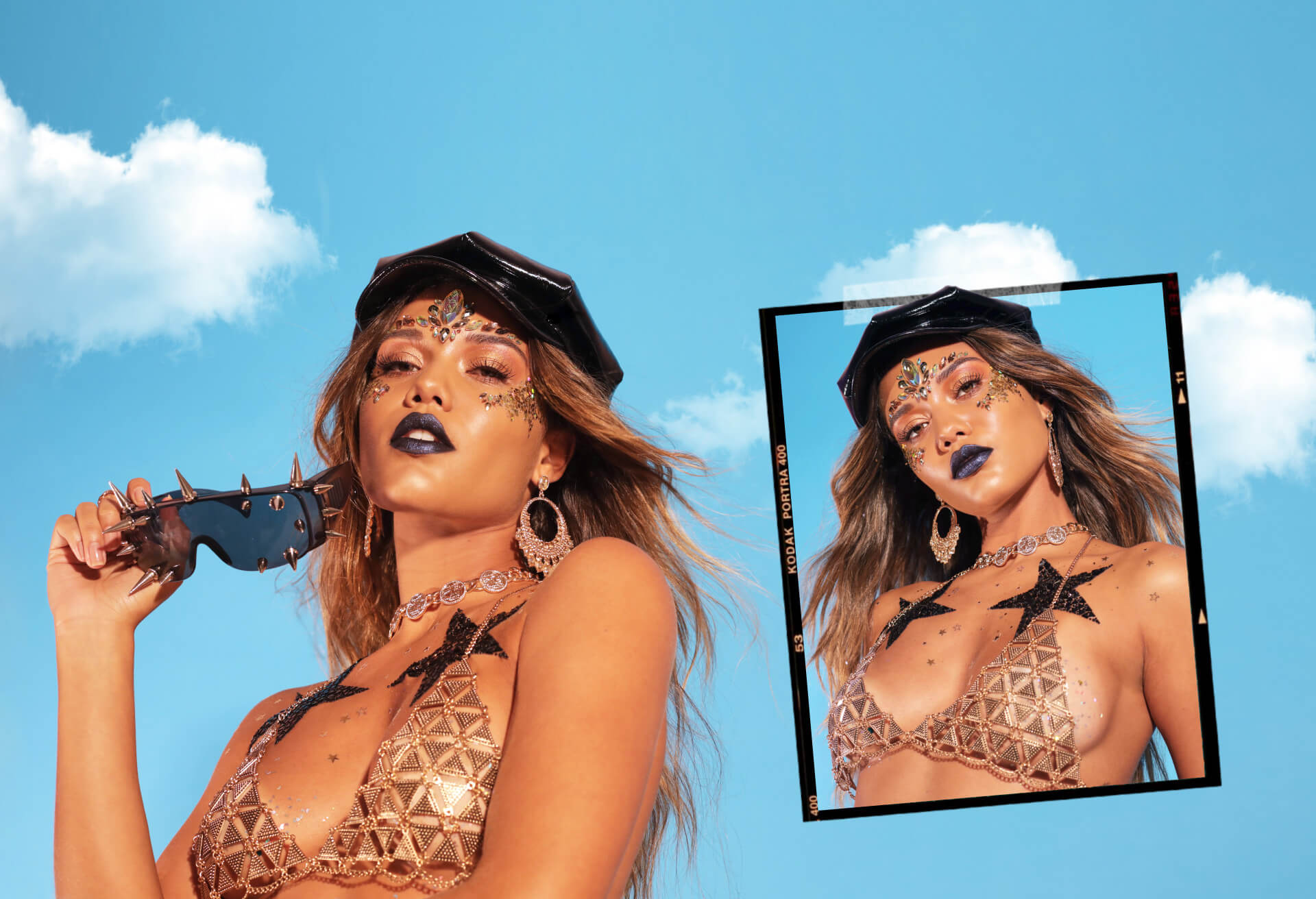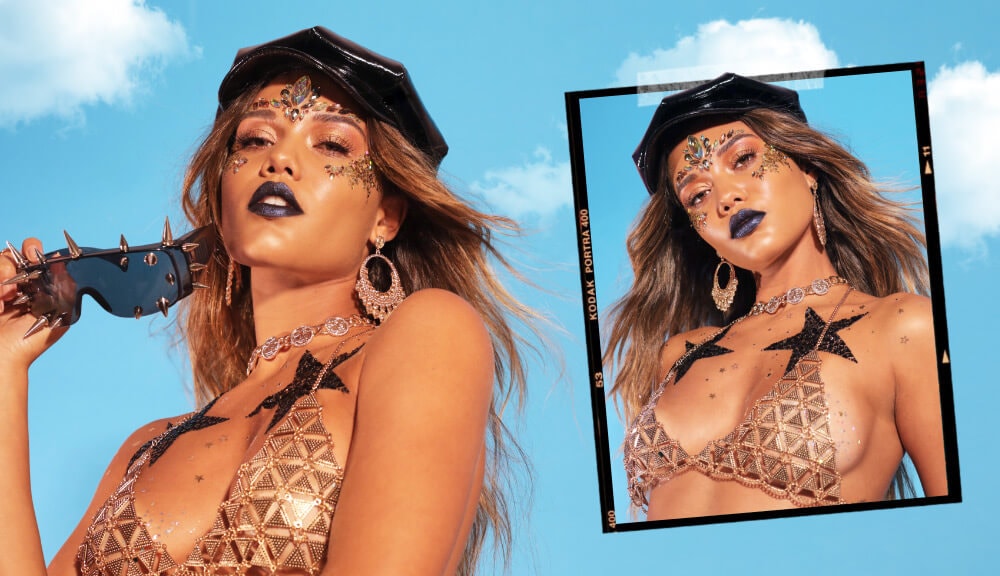 STAR STUDDED
Channel some bad b*tch confidence with this no-nonsense look. Glam goth is the mood and we are not mad about it. Create a bold lip with matte black lip cream and a smattering of glitter. This look is made to enhance your best features, with chunky glitter on the cheekbones and star-shaped body jewels, this is one look we are loving.